Running your farm on solar power
Solar farming makes a lot of sense. Every day both horticulture and agriculture businesses in New Zealand harness natural resources to grow crops and livestock. Why not harness the sun's energy to provide all your electricity needs?
Download an info pack and learn more about powering your farm with sunlight
Solar Farming Long Term benefits:
It pays for itself over time, then it's all savings
Your badge of honour in a sustainability-focused country
Add value and brag factor to your farm
Immediate Benefits:
A drastic reduction in your monthly power costs
Reduce your farm's carbon footprint
Reduce risk of grid power price increases affecting your bottom line
Immediate visual appeal of a well engineered and installed system
Solar options for your farm
Grid Tied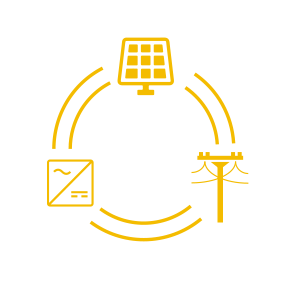 Solar panels, inverter and wiring set up to generate power during daylight hours and export the excess back to grid. You use grid power when solar isn't available.
Hybrid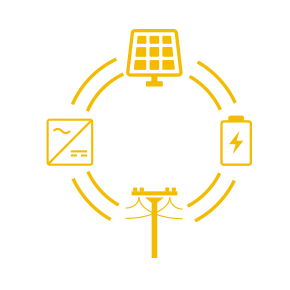 Hybrid systems include a home battery to store solar energy for use at night or during a power cut. Reduces your reliance on grid energy but it is still available as a 'last resort'.
Off Grid
A complete break from grid power with your panels, inverter and battery being the sole source of energy to power your home.
View Examples of Farms Installs
Download an info pack and learn more about solar farming with zero-emission energy
Worried about the cost?
Don't be, before any decision is made we will fully outline the cost of the system, the savings it will generate, and help you arrange any finance required.
At SkySolar we are believers in owning your own system, not renting or leasing it. Options are available for either outright purchase or we can tailor a financial package to suit your cash-flow. In most cases the energy savings generated will balance the payments on the system installed
Article: To rent or buy solar, choosing wisely
Get in touch to book a FREE, no obligation home assessment and discussion about your specific power needs