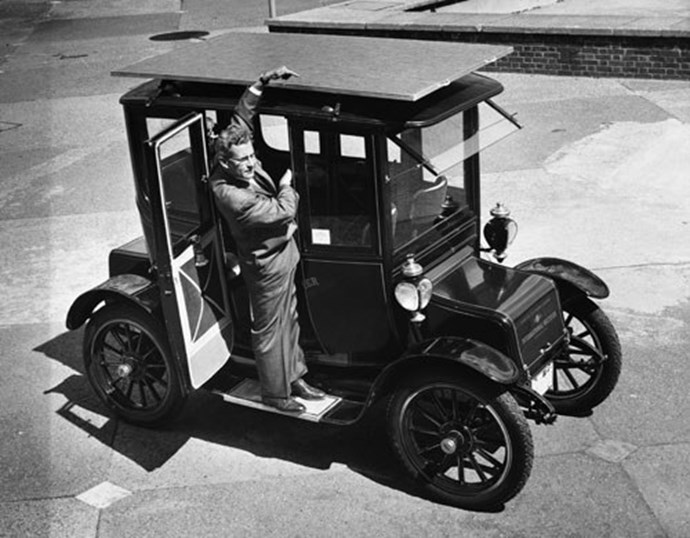 This 1912 Baker Electric car was retrofitted with a solar panel by Charles Escoffery for the International Rectifier Corp back in 1960. The panel cost $20,000 at the time, which in todays currency would be roughly around $161,700! With the panel, the Baker could run for three whole hours at a whopping 20 mph (32 kph).
International Rectifier hoped to soon be churning out "noiseless, smogless" solar cars for $5000 each. It's been 56 years now, and we're still waiting.
Check out this very british video we found of the 1912 Baker.